The Cape San Blas Lighthose was raised into place at it's new home in Port St. Joe's George Core Park on Thursday, July 24th. Drop by the park to enjoy the spectacular sight.

NOTE:
Online Bill Pay will be unavailable on Tuesday, September 23rd, 2014 from 7:00pm until approx. mindnight, eastern time. Thank you for your patience.
Quick Contact Info
City of Port St. Joe
305 Cecil G. Costin Sr. Blvd.
Port St. Joe, FL 32456

Mailing Address: P.O. Box 278
Port St. Joe, FL 32457

Phone: (850) 229-8261
FAX: (850) 227-7522


NEW Ramp Use and Parking Permits Needed at Frank Pate Park. Click below for more information. No cost for local PSJ residents.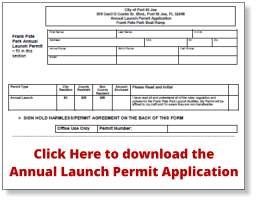 Latest Updates



JOB NOTICE

- Service Worker-Public Works
The City of Port St. Joe (pop. 3445) is accepting applications for SERVICE WORKER-Public Works Department. Please submit an application to The City of Port St. Joe, Attn: Charlotte Pierce, P.O. Box 278, Port St. Joe, FL 32457. Applications and a full job description can be found here on our website. The entry level salary for a Utility Service Worker is $12.08/hr. This position will close on October 10, 2014. If you have any questions, please contact Charlotte Pierce at (850)229-8621. The City of Port St. Joe is an Equal Opportunity Employer and a Drug Free Workplace.
For more info: Click Here



City of Port St. Joe Action Plan


As part of the Competitive Florida Partnership program, an Action Plan was prepared with input from stakeholders. The purpose of this Action Plan was to identify specific projects and activities that further the City's economic development objectives. The Action Plan also identifies timeframes for completion of each action, potential funding sources and the responsible entities or parties to lead each project. The projects and activities listed in this plan reflect comments suggested by the different community groups that worked on each objective. The plan also reflect some of the recommendations from the Department of Economic Opportunity (DEO) in the Asset Mapping Report. As highlighted in the Action Plan, some of the projects and activities do not require additional funding; however, there are several projects/activities that require additional funding sources. The Rural Economic Development Initiative group held a meeting in Tallahassee on July 18th to discuss matching potential resources with the projects identified in the Action Plan. The City is expecting to hear soon from DEO staff and state agency partners on potential funding sources to implement some of these projects/activities.
For more info: click here




City of Port St Joe Asset Mapping Report


As part of the Competitive Florida Partnership program, a Community Asset Mapping Exercise was conducted in the City of Port St Joe on Wednesday April 23rd. The Department of Economic Opportunity (DEO) staff brought a team of representatives from FDOT, FDEP, Enterprise Florida, Great Northwest Florida, Opportunity Florida, Department of State, and other state and regional entities. The City's team includes representatives from the PSJRA, Gulf County Economic Development, Chamber of Commerce, TDC, State College and the City Manager. Attached is a report prepared by DEO staff identifying "Top Assets" in the community, "Specific Areas for Improvement" and "Recommendations". The community will consider the report as part of the Action Plan to promote economic development in the area
For more info: click here




Water Sample Volunteers Needed:


The City of Port St. Joe Water Department is asking for water customers who have copper water lines in their house to volunteer to take part in the Lead and Copper sampling event. This required sampling is performed every three years and needs 60 sites located throughout our distribution system. We have a list of sites approved by the Florida Department of Environmental Regulation, however it needs updating and revising so we are asking for homeowners to call 229-6395 for more information and to get signed up for the upcoming sampling to be conducted July-September 2014. We will deliver a sample kit to you and instruct you where and how to collect the sample. Thank you for your cooperation and help.



Port St. Joe's Park System Now Featured Online


Our website now offers an entire section featuring the city's park and trail system, from Jetty Park at the marina to the end of the Port City Trail at Gulf Coast State College. Twelve pages of information and more than 70 photos provide a "bird's eye" view.
Website: click here



Home Potable Water Flushing


If you are part of the phase one water system replacement, once the work for water supply is completed you may want to flush the plumbing for your household. The water is delivered to your home through the water meter but once it gets to the house, the distribution system has several branches. To ensure that your entire system is clean, follow the following steps which may need to be repeated...
For more info: click here