Photo courtesy of: Bill Fauth

The Cape San Blas Lighthose was raised into place at it's new home in Port St. Joe's George Core Park on Thursday, July 24th, 2014. Drop by the park to enjoy the spectacular sight.





Quick Contact Info
City of Port St. Joe
305 Cecil G. Costin Sr. Blvd.
Port St. Joe, FL 32456

Mailing Address: P.O. Box 278
Port St. Joe, FL 32457

Phone: (850) 229-8261
FAX: (850) 227-7522


NEW Ramp Use and Parking Permits Needed at Frank Pate Park. Click below for more information. No cost for local PSJ residents.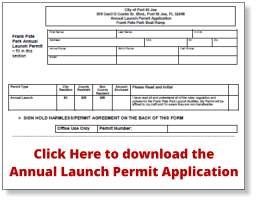 Meeting Videos

Video archives of City Commission meetings are now available online. Click Here.


Latest Updates



JOB NOTICE

- Operator Trainee or Licensed Operator, Surface Water Treatment Plant

For more info: Click Here



Free Mulch


The City has free mulch available at the end of 10th street outside the Public Works gate. Please bring your own shovel and containers.




EFFECTIVE NOVEMBER 3, 2015, CITY COMMISSION MEETINGS WILL BE HELD AT 2775 GARRISON AVENUE (FORMERLY WARD RIDGE CITY HALL BUILDING) UNTIL FURTHER NOTICE.



Port St. Joe's Park System Now Featured Online


Our website now offers an entire section featuring the city's park and trail system, from Jetty Park at the marina to the end of the Port City Trail at Gulf Coast State College. Twelve pages of information and more than 70 photos provide a "bird's eye" view.
Website: click here



Home Potable Water Flushing


If you are part of the phase one water system replacement, once the work for water supply is completed you may want to flush the plumbing for your household. The water is delivered to your home through the water meter but once it gets to the house, the distribution system has several branches. To ensure that your entire system is clean, follow the following steps which may need to be repeated...
For more info: click here